Puebla is open in West Asheville, where it moved after spending last winter and spring wowing Swannanoa diners with an expansive menu that steps outside the usual bounds of a taco/burrito joint. Look for it directly across the street from the Rush gym on Patton Avenue.
It's not much to look at, and not a place to go if you want ambiance. But with an extensive menu that includes cemitas (traditional sub-style sandwiches stuffed with pork, beef or chicken and topped with cheese), salads, seafood dishes, and mole, it's a welcome change of pace.
The Rodriguez, Paez and Romero families offer made-to-order food including specialty dishes I haven't seen anywhere else in Asheville.Yes, there's a burrito special, mole chicken, enchiladas suizas and crunchy tacos. There's also Mexican subs, a molcagete dish, cactus, and chips served with both fresh salsa and a tasty black bean dip.
There's also plenty of vegetarian options, and I hear there will be margaritas when the liquor license goes though (but not until then).
There's no language barrier, and service was friendly, attentive, and fast. A meal of a monster chicken burrito, lettuce, sweet tea and chips with dip and salsa was just over $8, including tax.
I'll be back.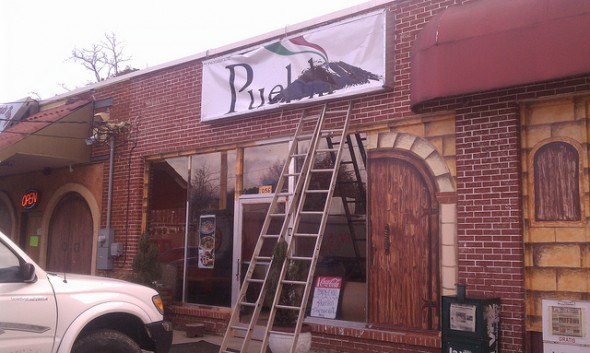 Category: Asheville food and drink